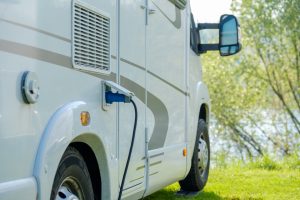 Most industries have their own selection of electronics that they depend on. The RV industry, in the Uk is a booming industry. This alone creates a greater need for the various types of electronics that can be used in these recreational vehicles. Some are nice to have while others are considered to be a must have. Then some are used purely for enjoyment and convenience, while others scale of the safety in the use of these vehicles.
GPS
For many RV enthusiasts, they consider the GPS to be a must have. These are people that often just set out in the RVs for a road adventure. Having an electronic that can them to navigate is a real convenience. However, for this type of driving RV users want an advanced GPS that has been designed for this type of recreational driving.
Solar Panels
While most RVs do have generators to give them the power they need this not always enough. In the electronics world, one can now find solar panels made specifically for RV users. This is a great way for them to be able to harness the extra power for the extras they may want to run in their RV.
Tire Pressure Monitors
This particular electronic device is important for any vehicle that is being driven. However, the RVs have bigger tyres and these need to be monitored carefully. Knowing when they need air is a lot better than having to replace a tyre simply because it wasn't detected that there was a problem.