When a MotoGP biker takes on sharp bends at 100mph with full confidence, it looks average for any motorcycling newbie. However, if you are the regular rider with regular motorbikes, you understand that MotoGP is an entirely new dimension in motorcycling. Everything is enhanced, from the bikes performance to the controls and most importantly, the gear.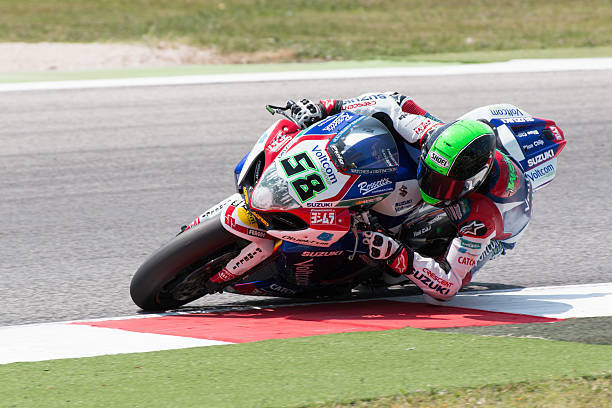 Today, we want to talk about MotoGP gear and how it is different from the motorcycle clothing and gear:https://www.xlmoto.co.uk/motorcycle-gear/motorcycle-clothing you find in local stores. We want to explore some of the interesting facts about the suits MotoGP superstars put on; the likes of Marc Marquez, Valentino Rossi, and the other bigwigs.
Have you ever asked yourself why MotoGP riders survive very horrific crashes? Have you ever noticed that when the riders hit the track, they bounce? Why do their knees and elbows don't get ground when they put them on the tarmac at 100mph? Well, there is a secret to all these.
MotoGP riders wear more than what we see and have all their vital body parts shielded. There are pads on the shoulder area, elbow, the forearms and around the palm of the rider's palm. Chest, back, and hip protectors also shield the major body parts. All this has been designed in a minimalistic design you will hardly notice them. These pads are crafted from high-grade thermoplastic that is lightweight and can take quite some abuse.
Another interesting thing is that the suits are made from unique kangaroo leather, and that explains their exuberant prices. But it's not for prestige, the flexibility of kangaroo leather is second to none. That's what makes you bounce when hitting the ground. It is thin and very comfortable on the skin.
But what if I told you that kangaroo leather is not the latest development? Right now, MotoGP suits have airbags just like cars. In the event of a crash, they inflate to around 4 – 5 centimeters. That dramatically cushions riders from the impact. There is a new law that requires all MotoGP riders to wear an Airbag when on the track.
Apart from safety, MotoGP suits are also designed for comfort. The first thing is that they are tailor-cut to fit the rider's body snugly. But the most important thing remains cooling. On the starting grid, the riders and the bikes tend to absorb a lot of heat, and that could make riders uncomfortable during the race. Amazingly, some suits come with an inbuilt fan that can pump air from the outside into the suit to cool and balance the rider's temperature.
MotoGP suits and professional motorbike racing suits are vital. However, their prices make them a reserve for the professional world. Fortunately, we now have cheaper Airbag vests that inflate when activated. One of the most popular Airbags is Helite; it's cheap and keeps you safe in case of a crash.